Gas springs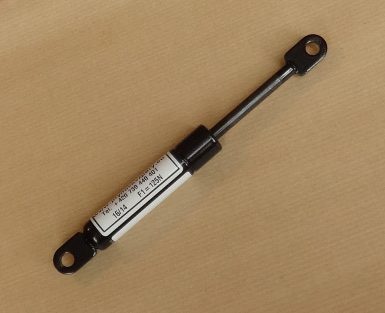 Gas springs are used to lift car covers and lids, construction and agricultural machinery, doors, covers of machines and production lines, medical equipment etc. Their mass production started since the 1960s.
Gas springs help in situations where the cover is too heavy and lifting it would be physically too demanding for the operator. Without using gas springs, lifting of such a cover would require electric drive or auxiliary weight. If the gas springs are selected properly (concerning their stroke and force), and very importantly, if they are placed right, they make it possible to both lift and close the cover in a fluent and ergonomic way. If your gas springs do not function properly any more, we are able to replace almost all versions of old, inoperative gas springs and moreover we can make calculations (layouts) concerning the suitable gas spring and its proper position for the series production of machines or for family houses to lift loft or cellar covers.
If you are looking for a suitable gas spring as a spare part or for mass production, just come to us, we will gladly help you.
You can visit the website of the gas spring project on: www.plynovevzpery.eu